Junior System Administrator
Firma: Pontica Solutions miejsce pracy: Kraków
Ogłoszenie numer: 7175697, z dnia 2022-06-22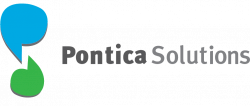 Pontica Solutions is an award-winning Bulgarian BPO and ITO company, founded as a start-up in 2015 by experienced professionals in the industry.We offer a variety of opportunities for young talent to develop and grow in the field of customer success, people management , project management, marketing and IT. Our main goal is to create a sustainable and diverse team because we biggest believe that our people are our asset. Today, we partner with companies in the field of technology, gaming, e-commerce, and retail and keep expanding our portfolio at a very high pace.
Flexible
We offer a stable occupation with permanent labor contracts and work schedules with 4, 6 or 8 hours per day.

Dynamic
The well-being of our employees is a top priority. We provide a dynamic workplace and a positive environment, invest in their development and encourage fun and team-building initiatives.

Friendly
We love to treat our workplace as home. We also spend many hours together participating in sports activities, charity events and social initiatives.

Encouraging
We know how important is for everyone to be heard and we strongly believe that all opinions matter. Our senior strategic management is always available to all team members to share and learn. We keep our promises and help employees adapt to the constant change in our clients' business needs and market trends.

Growing
#wegrowtogether with one of the fastest growing companies. Lots of local and international career opportunities, with less hierarchy, empowerment of proactivity, coaching and training.

Developing
Our highly effective training programs have turned our team members into professionals, who provide excellent customer service and constantly improve their skills. Work with us and improve your spoken and written language skills.
Additional health insurance; Sports card; Refer-a-friend program; eam-buildings and parties; Flexible working hours; Convenient office location; Skill perfection and personal development programs; Fresh fruit and free drinks at the office; Performance bonuses, recognition gifts, tenure bonuses; Social responsibility initiatives.
Junior System Administrator
Miejsce pracy: Kraków
Nr Ref.: SysAdmin
Opis stanowiska
Troubleshoot any problems reported by the employees in the company, analyze and isolate the issues.
Monitor and maintain network and system security.
Evaluate and modify the system's performance.
Manages the day-to-day operations of the computers by monitoring system performance, configuration, maintenance, and repair.
Maintain the integrity of the network, server deployment, and security.
Administer all IT equipment – servers, desktop computers, printers, routers, switches, firewalls, phones, personal digital assistants, smartphones, software deployment, security updates, and patches.
Maintain a clean and well-organized working environment for all office space, including server rooms.
Wymagania
1+ years previous experience as a System Administrator.
Experience with Google and MS products.
Working level of English (B2-C1).
Proactive and dynamic person with the ability to work independently.
Will be considered an advantage:
IT educаtion.
Network configuration knowledge.
Linux experience.

Will be considered an advantage:

IT education.

Network configuration knowledge.

Linux experience.

Maintain a clean and well-organized working environment for all office space, including server rooms.
Oferujemy
An attractive remuneration + annual bonus. Referral bonuses.
Additional health insurance and sports card.
Open-minded management team promoting innovation, personal and professional development.
Permanent employment; full-time.
Prosimy o dopisanie klauzuli: Wyrażam zgodę na przetwarzanie moich danych osobowych dla potrzeb niezbędnych w procesie rekrutacji.
Pozostałe oferty pracy w firmie Pontica Solutions
Customer Care Advisor with French and English

w firmie:

Pontica Solutions

miejsce pracy:

Kraków
29-04-2022
Customer Care Advisor with German and English

w firmie:

Pontica Solutions

miejsce pracy:

Kraków
29-04-2022
Specjalista ds. obsługi klienta z językiem włoskim i angielskim

w firmie:

Pontica Solutions

miejsce pracy:

Kraków
25-10-2021
Junior System Administrator

w firmie:

Pontica Solutions

miejsce pracy:

Kraków
25-10-2021
Data dodania: 23-06-2022
Wyświetleń: 4